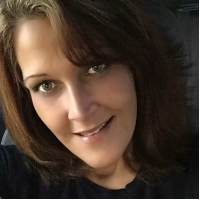 Billie Dale
New Adult Romance, Paranormal Romance
A stay at home mother of four who loves to read, blog, and write. Billie Dale is from a small blip of a town in no where Indiana. When she doesn't have her nose buried in a book or glued to a keyboard she can be found cuddled up with her amazing husband of 14 years, loving on her sweet, sweet grandbaby or cheering for her kids sports.
Recommended Featured Books
"For you to sleep well at night, the aesthetic, the quality, has to be carried all the way through."